I confess...
... I disappeared from blogging for a few weeks with no explanation and for that I apologize to all my humpday confessors. I took a break because I could barely put my thoughts into coherent sentences, let alone write them down.
... It's been a tough few weeks. I lost my job at the beginning of the month and I also had a pretty bad anxiety attack right before that. It doesn't help that I've been in a deperessive state for the majority of the last two months. Trying to work all of that out while still blogging proved far too difficult. I know in a previous post I stated that I wanted to commit to writing since it helped, but when I could barely get out of bed or off the couch, I just decided "screw it".
... Being ghosted definitely didn't improve my bad mood. It just made me angry on top of sad. You can read about that in my
post from yesterday
.
... Among the bad is a world of good. I'm doing better this week! The job hunt is slow but I'm very lucky that my family and friends are so supportive. It also helps that the weather has been hot and sunny lately which encourages me to get out of the house.
... My cousin gave birth to a beautiful baby girl and I've been fortunate to spend a lot of time with them.
... It's Canada Day and I'm out enjoying the festivities with my family. I've been spending quite a bit of time lately as they're the ones who are home the most during the day. It's safe to say that my parents see me more now than they ever did when I lived at home.


I can't wait to read all of your confessions and catch up with everyone. Make sure you link up below!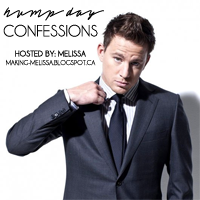 <a href="http://www.making-melissa.blogspot.ca"
target="_self"><img src="http://i1291.photobucket.com/albums/b558/waitingonsunshine/humpday2_zps9bc00284.png" alt="Making Melissa" width="125" height="125" /></a>