I confess...
...I had a date last night. I know, I know, what happened to just enjoying being single? Well guys, I just really wanted some free drinks. SO SUE ME.
...I'm highly unsure if a second date will follow since I ended the first one by shooting finger guns and winking and saying "Thanks for not murdering me". At least I didn't shake his hand this time?
...I hid my crazy really well though so snaps for Melissa?
...the date was the complete opposite of what I'm used to and I'm still trying to process it. I should not complain, because when I say opposite, I mean an actually decent human being.
...when he asked if 8 was okay to pick me up, it took all my will power not to groan and say no. I'm such a grandma, but 8 is only one hour away from when I go to bed!
Now it's your turn. Link up below!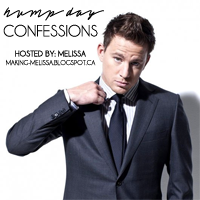 <a href="http://www.making-melissa.blogspot.ca"
target="_self"><img src="http://i1291.photobucket.com/albums/b558/waitingonsunshine/humpday2_zps9bc00284.png" alt="Making Melissa" width="125" height="125" /></a>