I confess...
...I really suck and just noticed that I didn't even prepare today's post. This is getting ridiculous. I need to start settinga billion alarm reminders so I stop being so awful.
...I've made a blog schedule for the next 3 weeks. Some of the posts are for my other blog,
A Winnipeg Affair
, but I'm finally geting my ass in gear to create content for the first time in months!
...My new roommate brought a record player with her and I'm slowly becoming a giant hipster. But seriously, nothing sounds as good as Mumford on vinyl.
...My best friends are getting married, having babies and buying houses while I've been eating corn dogs in my underwear in my apartment and basking in all that is single life. It's hard for me to admit, but I think I'm having a bit of a "wtf am I doing with my life" crisis. I mean I don't want marriage or babies but I definitely feel behind.
...Mother's Day was really nice this year because I cooked for my mom and then convinced her to take a billion pictures with me which never happens. She almost even filmed a dubsmash with me. Progress. But seriously, there's just something about hanging out with my mom and sister that I enjoy so much more than I used to. I guess that's growing up.
...I have a really bad habit of backsliding. I'm mid backslide right now and I know I'm making bad decisions but I have a hard time making the right ones.
...I took a bunch of books out of the library to do some research for a book idea I've been toying around with. The woman at the library looked at me like I was a serial killer in training. Sorry not sorry...
Now it's your turn. Link up below!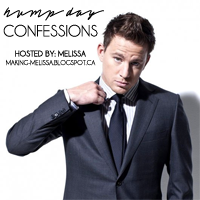 <a href="http://www.making-melissa.blogspot.ca"
target="_self"><img src="http://i1291.photobucket.com/albums/b558/waitingonsunshine/humpday2_zps9bc00284.png" alt="Making Melissa" width="125" height="125" /></a>