I confess...
...I did not want to come home from Vancouver. I'm fortunate that I have a job that allows me to travel and I spent 5 days on the west coast. I was also fortunate that my boss is a boss and let me take an extra day of vacation to visit with friends while out there. I got to reunite with one of my favorite people on this whole green earth. Andrew and Cam kindly let me camp out on their couch and it was nice to relax with old friends. And because Ava and Adam conveniently live across the hall I was blessed with their pretty faces as well. Oh, and the conference I was working was at a swanky hotel so I woke up to the most spectacular view. *insert heart eyed emoji here*
...I never knew how much I missed these guys til I saw them again. I mean it also helps that they fed me delicious food and we all know food is the way to my heart. Thanks again for hosting pizza night Adam & Ava!
...I normally hate cats quite a lot. Like... A LOT. But for some reason this little furball nudged his way into my affections. Probably cause he sits like a human and I think that's hilarious. Alfie is also quite Instagram famous if you like cats and that's your thing!
...it was really hard to come home to Winnipeg and fresh snow (yes, you heard me correct - FRESH SNOW) when I was leaving this behind...
...I was not prepared for the amount of walking Vancouver had in store for me and this is what my feet now look like. Note to self: never break in new shoes on vacation.

Don't forget to add your links below!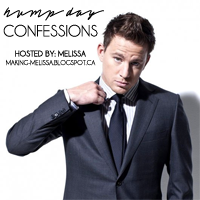 <a href="http://www.making-melissa.blogspot.ca"
target="_self"><img src="http://i1291.photobucket.com/albums/b558/waitingonsunshine/humpday2_zps9bc00284.png" alt="Making Melissa" width="125" height="125" /></a>