I confess...
... I bought a Fiona Goode pop doll. I'm officially one of those people. Welcome to my desk Supreme.
... I'm a straight up idiot. Yesterday, I was responding to blog comments and sent a "thanks lady!" e-mail to someone... or at least I thought I did. Nope, I had accidentally hit a button and replied to an automated
ThinkGeek
e-mail that was telling me the Marauder's Map was back in stock. So I literally replied to a robot. But then a magical thing happened - a customer service guy responded and said "you're very welcome!" It was about this time I decided that ThinkGeek is the best web retailer ever. So I gave them a raving review on their post-care survey. And apologized for being such a nut job.
... I requested a notification when the Marauder's Map was back in stock....
... I'm really obsessed with that Carly Rae Jepsen song that features Tom Hanks in the video. Oh wait what's that? I have the video right here? Well look at that.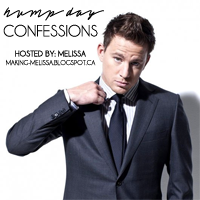 <a href="http://www.making-melissa.blogspot.ca"
target="_self"><img src="http://i1291.photobucket.com/albums/b558/waitingonsunshine/humpday2_zps9bc00284.png" alt="Making Melissa" width="125" height="125" /></a>