I confess...
...I have some pretty great friends. My birthday was two weeks ago but since I was so busy with work prepping for Vancouver I didn't get to celebrate it with friends. Fast forward to last night and three of my closest friends surprised me with a belated birthday dinner! They made taco salad, homemade cupcakes and bought me the prettiest bouquet of flowers. I was genuinely shocked. It was a wonderful surprise :)!
...Brooklyn is no longer the only little lady in my life. She's now a big sister! I don't even know if I ever mentioned that Court was pregnant again but two days before I turned 25 this cute little chubster was born.
...I've never met Kailyn.. and yet you would never know it based on the below picture. Kailyn has reached new levels of creep. But I love it. Fingers crossed I can make it down to San Diego to see your pretty face and we can make this picture happen for real!
...I don't have a whole lot of confessions this week. Being sick means I spent most of my time asleep and other than my cold medicine induced LSD-trip type dreams, nothing went on in my brain.
So now it's your turn! Link up below so I can creep on all y'all!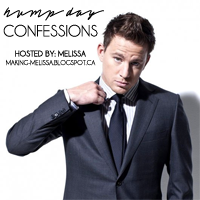 <a href="http://www.making-melissa.blogspot.ca"
target="_self"><img src="http://i1291.photobucket.com/albums/b558/waitingonsunshine/humpday2_zps9bc00284.png" alt="Making Melissa" width="125" height="125" /></a>