I confess...
... I had the most fun I've had in MONTHS at an
escape room
last night. And not to brag
(I'm totally bragging)
, but our team solved the room 3rd fastest out of 600 teams to attempt it. No big deal or anything. With a 31% success rate we were all feeling pretty proud of our teamwork skills. Also, nice to know I didn't die in the Nuclear Meltdown.
... I'm in a blogging slump. Now accepting post suggestions.
...the new
Arbonne
website made me all kinds of happy. So much cleaner and easier to navigate!
... I was sucked into the dress fiasco. I saw white & gold. However, unlike 95% of the population, my first instinct was to Google the science behind the whole thing instead of fighting over the colors. It actually blew my mind how some people weren't capable of doing that...
... this video is amazing. I've had this on repeat for the last week.
What are you confessing this week? Don't forget to link up below!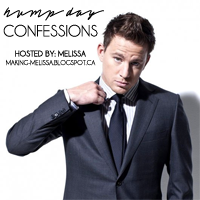 <a href="http://www.making-melissa.blogspot.ca"
target="_self"><img src="http://i1291.photobucket.com/albums/b558/waitingonsunshine/humpday2_zps9bc00284.png" alt="Making Melissa" width="125" height="125" /></a>