I confess...
...I pee my pants laughing every single time I watch this.
... I don't know how to be an adult. Like... I'm really bad at it. And nap way too much.
...Some days I feel like I worry about money too much, and then other days I feel I should be more worried. It's an unhappy balance.
... I really need to learn to cook a proper meal. More than once a week.

... from the bottom of my heart that I still am in awe of all the outpouring of love from you blogger ladies. It's crazy how much better you feel having dozens of women you've never met raise you up when you're down. This is why I blog. The connections I make here are beyond amazing. END MUSH.
... I need more laughter. So I'll confess to watching this video more times than is healthy this week.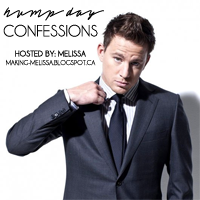 <a href="http://www.making-melissa.blogspot.ca"
target="_self"><img src="http://i1291.photobucket.com/albums/b558/waitingonsunshine/humpday2_zps9bc00284.png" alt="Making Melissa" width="125" height="125" /></a>