I confess...
...I cried harder than I have in a very long time while watching The Theory of Everything on the weekend. Especially when he left Jane. And also because he had such a hard life... I can't imagine the feeling of being trapped inside your own body.
(Also how great is Eddie Redmayne? Congratulations on that one universe.)
...I have been listening to this soundtrack all day while I work and it's the perfect background for a gray day.
...I expected nothing on Valentine's Day as we had agreed not to celebrate, and then Jay turned up at my apartment with a giant bouquet of roses. What a winner.
...I don't find Miranda Sings funny in the slightest.
...I was not a fan on Emma Stone's Roseanne Roseannadanna. Normally, Emma is perfect in my eyes, but you just can't top Gilda Radner.
...But Melissa McCarthy's impression of Matt Foley was spot on.

...I'm Team Khloe.


...I forgot to schedule this post. I just found it sitting in my drafts. WHOOPS.

...I did, in fact, forget about Dre.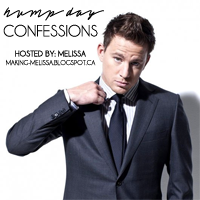 <a href="http://www.making-melissa.blogspot.ca"
target="_self"><img src="http://i1291.photobucket.com/albums/b558/waitingonsunshine/humpday2_zps9bc00284.png" alt="Making Melissa" width="125" height="125" /></a>