I confess...
...I downloaded Hay Day over the weekend and I have become unnaturally obsessed with it. I play it ALL THE TIME. Send help.
...My e-mail system at work is not functioning and it's like I'm living in the dark ages. It's actually amazing how much of my day revolves around answering e-mails. #RAGE
...I have the chance to go to New York and because I'm on the edge of poor I might not be able to go.
...Brooke shared this with me and I died a little bit. This ginger has my heart and he can do no wrong.
...I don't have that much to confess today.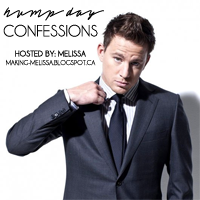 <a href="http://www.making-melissa.blogspot.ca"
target="_self"><img src="http://i1291.photobucket.com/albums/b558/waitingonsunshine/humpday2_zps9bc00284.png" alt="Making Melissa" width="125" height="125" /></a>