I confess....
...I am the queen of school girl crushes. Any slightly attractive male who comes into our office immediately becomes a victim of said crush.
....I have been a horrible friend lately. I keep promising to Skype with Kailyn and Jessi and then I just fail miserably at following through. Girls, I SWEAR I LOVE YOU!
...I am like 90% sure I will be going to San Diego in June to visit the lovely Kailyn. I am sooo excited to spend a few days cuddling with my soulie.
...I have a lot of credit card debt to pay off to make that happen and I barely feel like I'm making a dent in it.
...I haven't been in a great place recently, as per yesterday's post, and I'm struggling to stay afloat. I don't do well with life decisions.
...I miss all the wrong things.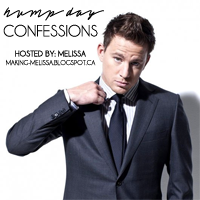 <a href="http://www.making-melissa.blogspot.ca"
target="_self"><img src="http://i1291.photobucket.com/albums/b558/waitingonsunshine/humpday2_zps9bc00284.png" alt="Making Melissa" width="125" height="125" /></a>