I confess....
....I am super late posting this link up because I spent the entire evening at the vet with Reggie last night. I have never been so worried about something in my entire life. Poor little guy was lethargic and dragging his back legs. We rushed him to the vet and it turns out my little man is hypoglycemic. Now he's on a bunch of meds that he does not want to let me give him so that's a huge struggle. I'm just happy that we know what's wrong and can work on fixing it! Too bad he's still a grumpy gus.
...I never thought a small animal could mean so much to me. I cried when I saw him hurt and in pain. It broke my heart into a thousand pieces.
...I don't care that he's not a typical pet, he's still part of my little family and I love him as much as the next person would love their dog.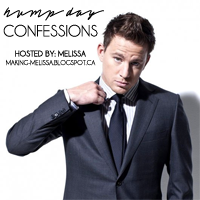 <a href="http://www.making-melissa.blogspot.ca"
target="_self"><img src="http://i1291.photobucket.com/albums/b558/waitingonsunshine/humpday2_zps9bc00284.png" alt="Making Melissa" width="125" height="125" /></a>