I confess...
...I never exit the bus from the back. I refuse to touch that gross, germy strip.
...And I always thank my bus driver on the way out. I feel so rude if I don't.
...I was realllll stupid and mismanaged my money last month cause I'm an idiot and ended up paying my Visa bill with my rent money. I've been eating ramen for days.
...I maybe got drunk by myself on Monday night while watching The Bachelor. Apparently I just can't handle my wine like I used to.
...I have listened to the new Fall Out Boy song approximately 50 times since it came out. It truly is "Irresistible". #seewhatididthere
...I have binge watched Sherlock and now a part of me has died knowing I have to wait one whole year for the next season.
...I love everything about the BBC. I have also become obsessed with the Graham Norton Show. Honestly, part of me really wishes I lived in the UK. I would love nothing more than to be English. Unfortunately I'm stuck here in Canada, which is a poor second, but at least we still have the Queen.
...I saw The Imitation Game on the weekend and it made me cry. A lot more than it should have.
...I have a love/hate relationship with showering. As in I hate showering and love when I don't have to. AKA I'm a mess on the weekends.
...I'M SO EXCITED TO BRING THIS LINK UP TO LIFE! Make sure you add yours below so I can creep on y'all and learn your dirty secrets.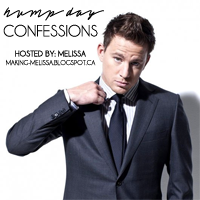 <a href="http://www.making-melissa.blogspot.ca"
target="_self"><img src="http://i1291.photobucket.com/albums/b558/waitingonsunshine/humpday2_zps9bc00284.png" alt="Making Melissa" width="125" height="125" /></a>