I confess...
...I suffer from Depression and Anxiety.
...I was ashamed to talk about it.
...I didn't get help for a very long time and it could have cost me my life.
...Not being able to control what goes on in your own mind is scary as hell.
...I dream of a world where the stigma surrounding mental illness is gone.
...I am here for you.
Today is #BellLetsTalk day. Start a dialogue and open your ears and your heart to those who might need it. You can save someone today and every day. You are
not defined
by your illness.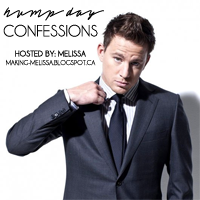 <a href="http://www.making-melissa.blogspot.ca"
target="_self"><img src="http://i1291.photobucket.com/albums/b558/waitingonsunshine/humpday2_zps9bc00284.png" alt="Making Melissa" width="125" height="125" /></a>