Before you do anything, press play below.
I can honestly say I would not be the person I am today if it were not for Harry Potter. At the tender age of 10 years old, I unknowingly began a lifelong journey. My life began with the Sorcerer's Stone but it did not end with The Deathly Hallows. No, Harry Potter lives on in my heart even today.
It defined my adolescence and possibly even shapes my adult life. I learned some of the most important lessons in the pages of those books. You can hate on HP all you want (
but don't because it's awesome
) but I'm a better person because of J.K. Rowling.
I want to share the most important things I took away from the books.
The Weasley's taught me that family means everything.
And Sirius taught me that family doesn't have to be blood.
Fred & George taught me to laugh through the hard times.
The Malfoy's taught me that money can't buy happiness.
Gilderoy Lockhart taught me the importance of keeping your ego in check.
Hermione taught me not to be ashamed to be smart.
Luna Lovegood taught me that it's okay to be different.
The Dementors taught me to fight my own darkness and I have the power to overcome it.
Rita Skeeter taught me not to believe everything I see in the media.
Harry, Ron & Hermione taught me about loyalty and friendship.
Ginny taught me not to mess with talking diaries.
I learned those we love never truly leave us.
Dobby taught me about sacrifice.
Bill & Fleur taught me that love is deeper than external beauty.
Snape taught me that everyone has a past but there's always room for second chances.
Neville proved that puberty does wonders.
I learned that love is the strongest and most important thing of all.
It also gave me one of the greatest ficitonal female characters I could ever aspire to be: Hermione Granger.
She was smart, witty, clever, brave and loyal. She was also unconventionally beautiful.
I still model my life after Hermione's. She was a nerd girls dream. And Emma Watson? She encompasses everything that Hermione is in her own life as well. I want my daughters to grow up knowing her.
I've found that people either love Harry Potter or hate it. Whether it's the books or the movies that are your thing, we can all agree there is something to be learned.
For those who hate it. Mock me all you want, I'm a HP Nerd for life.
Linkup Potterheads, I can't wait to read your posts.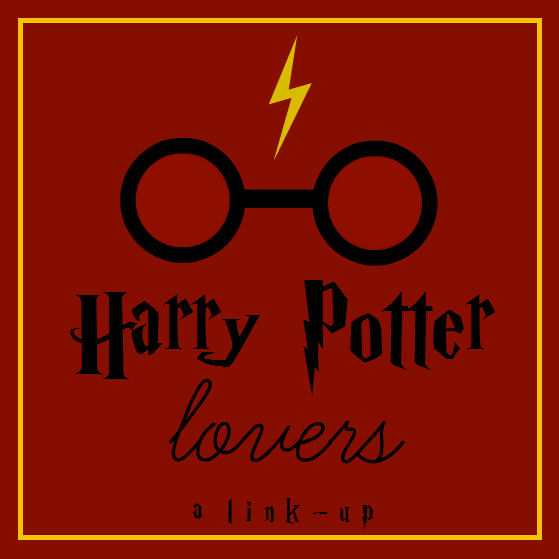 <a href="http://www.geezlouiseblog.com " > <img src="http://i1320.photobucket.com/albums/u521/kvaughan402/harrypotterlinkup2_zpsbbdc2b77.png " alt="Harry Potter link-up" width="250" height="250" /> </a>